"Taste of Tuscany" 19th Annual Auction
NOVEMBER 9th, 2019
Live Auction Items
Connect with the Outdoors at The Loge Westport
Two nights stay (hotel accommodations) Sleeps up to 4 people and pet friendly!
LOGE Camps is the hotel that gets you outdoors! Located on the Washington coast, LOGE Westport is the ultimate surf camp! With access to world class surfing and quintessential beach town vibes take your pick from our variety of lodging options. Don't have a wetsuit? They have got you covered, literally. Rent wetsuits, boards, kayaks, SUP, and bikes–plus, you don't have to return them until midnight!
Restrictions: Booking based on availability, must be completed by 11/09/2020. Email donations@logecamps.com to reserve in advance. Must present certificate upon arrival or by email. Certificate has no cash value. Loge swag including a sweatshirt, T shirt and hat included.
Value: $400.00
Donor: The Loge at Westport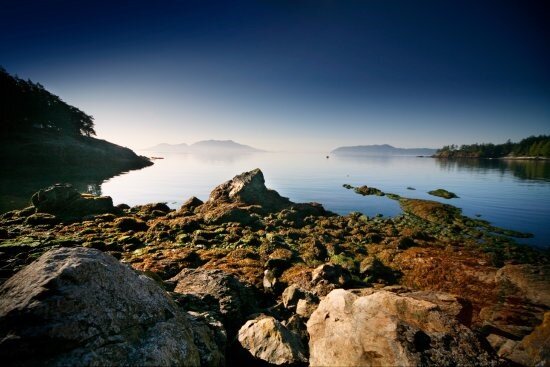 Doe Bay Resort and Retreat
Two nights of Camping in Dome or Yurt on Orcas Island
Doe Bay Resort and Retreat is on Orcas Island in the beautiful San Juan Islands. You will enjoy sleeping in nature in one of the yurts or domes fully equipped with double beds and linens. View the moon and stars through the skylight and soak in the moonlight. You may choose to start your day with a hike in Moran State park or yoga in our studio and follow it with a trip to the soaking tubs and sauna. Prepare your meals in the fully equipped guest kitchen or enjoy a delicious meal in the waterfront café. Includes $100 credit towards café. Kayak trips are available for an additional fee.
Restrictions: Booking based on availability. Expires 11/09/2020. Not valid during Doe Bay Fest and reservations subject to other festivals and events. Reservations are required. Must present certificate at front desk. Transportation to Orcas Island not included.
Value: $400.00
Donor: Joe and Maureen Brotherton
7-night stay in a one bedroom, 2 bathroom condo that accommodates 4 people.
Villa del Palmar Beach Resort & Spa is a stunning escape for family getaways and romantic couple's retreats. Located on Médano Beach just one mile from downtown Cabo San Lucas, the exquisite resort offers the ultimate in lively entertainment, onsite pools, market, and restaurants. It has fully equipped kitchen and private deck. The resort is in walking distance to beach bars and Cabo Marina.
Restrictions: Valid through 12/2021 based on availability. Not valid Christmas or New Years weeks. This resort is very popular so early planning is recommended. Option to use at Villa del Palmar resorts in Puerto Vallarta. Airfare and other travel costs are not included.
Value: $2,200.00
Donor: Kathy Kearney and Ed Torkelson
Snoqualmie Lodge 5 Night Stay
5 night stay that can accommodate up to 6 people
This private residence is walking distance to the base of the Summit at Snoqualmie. Alpental is 1 mile away. Enjoy your stay in a three-bedroom, 2-bathroom elegant townhouse which has a river rock fireplace for romantic evenings. There are many options for your plans to stay at this lodge. Plan your visit in the winter for skiing, snowmobiling, or snowshoeing or if you prefer, plan a great family vacation in the summer days to hike the many trails nearby.
Restrictions: Booking based upon availability and on mutually agreed upon dates. Expires 11/09/2020. Must be 5 consecutive days. Not available during weekends of January, February or March however, weekdays will be available to reserve during this period. Not valid on New Year's Eve 2019.
Value: $1,800.00
Donor: Sam Robison
4 Mariners Tickets - Terrace Club with VIP Parking Pass
Terrace club seats are located on either side of the field on the second level of seating at Safeco Field. Their position above the 100 level gives fans in these seats a good elevated view of the field without being too far away. These seats are padded and wider than traditional seating.
Restrictions: A mutually agreed upon game date during the upcoming 2020 season, April through September.
Value: $250.00
Donors: Gary and Lauren Carson
Artisan created Bolivian chair to accent your homes décor with authentic handmade fabric.
Unique Chair recovered with original handmade colorful fabric procured from Bolivian market La Cancha by our founder Sandy Kemper. Chair acquired and upholstered by Artist and Designer Shelia Quentin. Artist was featured in Vogue in 2013.
Value: $500.00
Donor: Shelia Quentin
Traditional Bolivian Dinner hosted by Board Members
Traditional Bolivian Dinner for up to 8 people.
Typical Bolivian Cuisine accompanied with wine pairings and a Singani tasting. Singani is a traditional drink distilled from white Muscat of Alexandria grapes. It is produced only in the Bolivian high valleys and a popular cocktail offered at Bolivian restaurants and events. A great time to reminisce about your own memories in Bolivia or develop an appreciation of the country and traditions. If booked during the summer months you can also cruise Lake Washington on the family boat.
Restrictions: Available by mutually agreed upon dates. Expires 11/09/2020.
Value: $500.00
Donors: Board Members of Smiles Forever
Bolivianite Gemstone Jewelry
Beautiful and authentic and unique Bolivian gemstone jewelry.
Bolivianite is a beautiful purple and honey-colored precious gem formed under almost impossible conditions. It is a unique blend of purple amethyst and yellow citrine which scientists are now calling ametrine. It is produced under such exceptional and improbable conditions, requiring a perfect combination of iron presence and differing temperatures within a very confined area, that it has occurred only once that we know of, in only one known place in the world: Santa Cruz, Bolivia. The Anahí mine is the one and only Bolivianite mine known to exist anywhere on Earth.
Pendant is 21.25 carats, Ring size 8 and is 13.5 carats, and the Earrings are 19 carat stones all set in sterling silver designed by Dr. Sharon Golightly, a Smiles Forever supporter and volunteer.
Value: $800.00
Donor: Dr. Sharon Golightly
US NAVY Blue Angels Yacht Tour
Private party tour for up to 8 people aboard the Venus-a 45 foot yacht on Lake Washington.
Come and enjoy the spectacular US NAVY Blue Angels performance hosted by Boeing Friday or Saturday (July 31-Aug 01, 2020) before the Seafair races on Sunday. Casual driynks and lunch provided on the boat by host.
Restrictions: Tour must be used by summer 2020. Friday or Saturday tour must be mutually agreed upon.
Value: $1,000.00
Donor: Freddy Aranibar
Travel to the country where the heart of our work belongs!
Your opportunity to visit Cochabamba Bolivia for 7 nights at the private home of the Aranibar Family. 3-bedroom, 3 bath sleeps up to 6 people. Heated outdoor swimming pool, and hot tub. Maid and laundry service available. Breakfast, lunch and dinner available if requested. Transportation to and from the airport is provided and a driver for sightseeing shopping available. Private tour of the city and Smiles Forever humanitarian projects are also provided if desired.
Restrictions: Available by mutually agreed upon dates. Airfare not included. Expires 11/09/2022.
Value: $2,500.00
Donor: The Aranibar Family
Two Hours of Classical Jazz with Steve Ryals Duo
If you like the saxophone you will love Steve!!
Steve Ryals offers a unique jazz entertainment experience ideal for your next event or party. He will design a musical playlist for you with the perfect ambience for your gathering and provide entertainment for the entire crowd. 2 hours of music included.
Restrictions: Must be mutually agreed upon dates. Not available New Year's Eve or Christmas Holidays. Expires 11/09/2020.
Value: $400.00
Donor: Steve Ryals
Santa Lucia Resort on the Italian Tuscan Border
Spend a settimana for two–7 days in an ancient Tuscan hill town, flagged by the Italian Touring Club and featured in the movie "Under the Tuscan Sun."
Resort Santa Lucia sits in a quiet village of Wine makers and Olive Oil producers of the Southern Etruscan Borderlands, at the edge of the legendary Lake Trasimeno and between Tuscany and Umbria. The resort is an authentic 18th Century Farmhouse was originally designed for large families for Sharecroppers. This is a one-bedroom apartment for two with shower, free WIFI, satellite TV, fireplace and fully equipped kitchen. On the grounds of the property there is a restaurant, barbeque, ping pong, pool, wine shop, and laundry facilities.
You won't want to miss the ancient hamlet and Chesia di Santa Lucia Church. Greta Lupa Luepetti will assist you on planning excursions and experiences in the Tuscan region as well as extending your time if desired.
Restrictions: Good for one week, check in on Saturday check out next Saturday. Expires 11/09/2020. Nonrefundable or transferable. May not be donated or resold. Airfare and excursions not included in auction price. May be credited to a larger property for an additional fee.
Value: $3,200.00
Donor: Friends of Smiles Forever
Enjoy your own personal fashion consultation.
Hire your own personal Consultant Ashleigh Lautaha to help you prepare an amazing wardrobe of fashionable leggings, dresses, sweaters and wraps for upcoming events, holidays and travel. $300 value of pieces included with consultation.
Restrictions: Mutually agreed upon time to meet and view her wardrobe in Tacoma. Valid for one year
Value: $300.00
Donor: Ashleigh Lautaha